FAME!
Thursday, December 9, 2010 @ 12/09/2010 09:22:00 PM
Ok I think I just have to live with it. Just when you think everything is over, life just throws something new at you. D: ( and I'm talking about my Mummified-hair ) Sigh.
I did a lot of things since I last blogged and to list a few blog worthy stuff are:
1. Vietnam Trip!
2. Met with Yeh Chi and gang AGAIN this time to Marina Barrage to fly kite!
3. Accompanied my neighbour to JYP audition today.
Gosh I'm so tired now. We woke up at 545am (at least I did for the sake of perming my hair... ) and left house at 645am to head to Chua Chu Kang MRT station before travelling again later to Senja MRT ( bet you never heard of that place)
WOW! Do you know how far that is!? Plus its my first time taking LRT too! Didn't even know such a thing existed in Singapore :O ( ok maybe I heard about it before but honestly the whole journey in it was completely new.)
FWAH after much sweat we've reached the area and waited from 8am-12.59pm to queue up for the audition.The actual singing thingy he only took a mere 1min. Looks like tons of Singaporeans really try to live the "superstar dream". I was so dead beat by then. Still, it was a great experience to see so many people singing/dancing just to have a chance to be famous.
Dragging the two little kids along, after neighbour's audition, I was really too tired to walk/do any thing else but to agree and watch Disney's Rapunzel in the end.

HAHA. Ok I admit a small part of me wanted to watch it too. I wasn't all that reluctant. Afterall I grew up watching all the Disney's princesses movies (including the latest one before this) so why now finish the full set?
I know its weird but my favourite scenes involves the frying pan and the cute chameleon.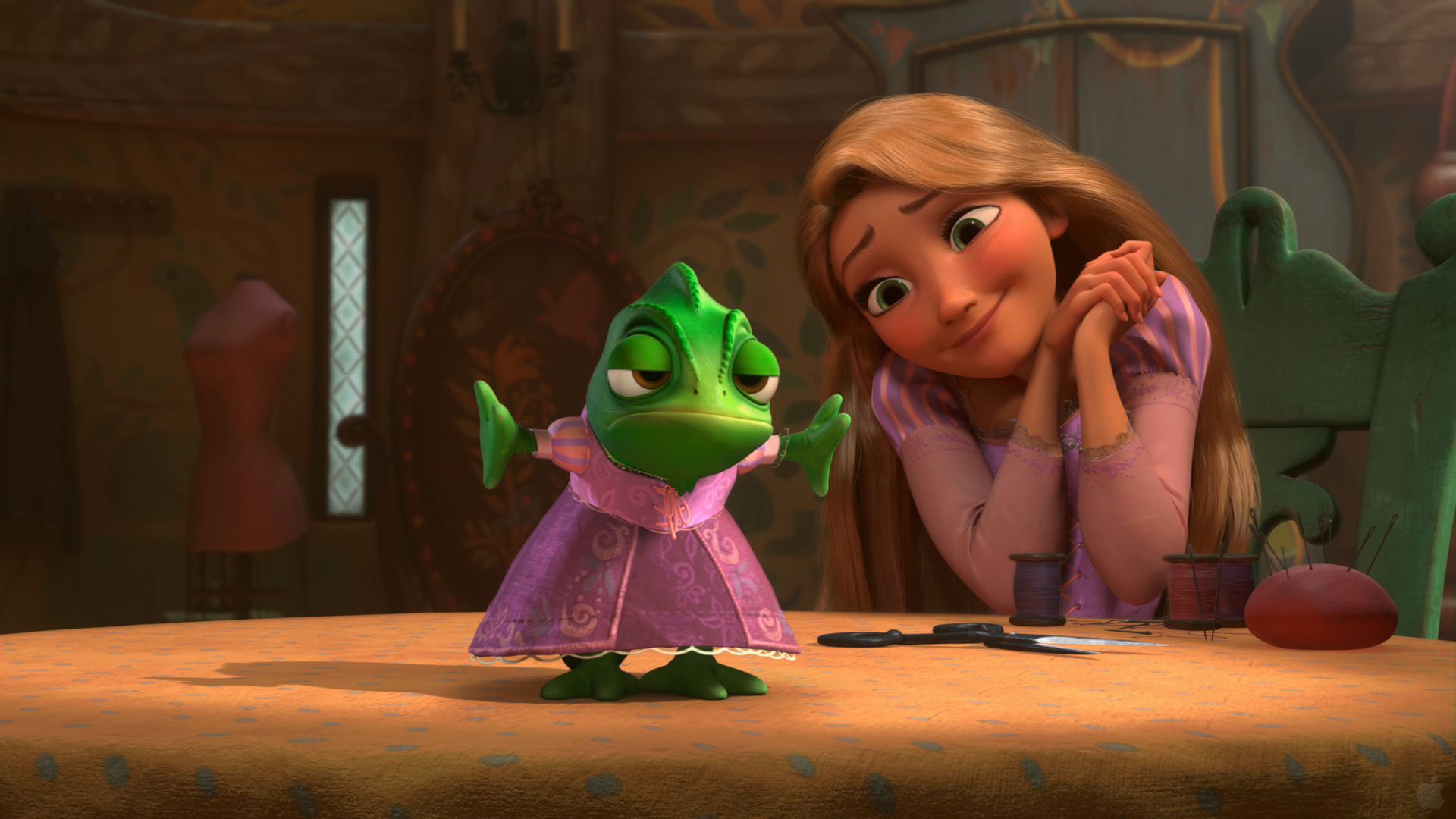 OK I'm quite sleepy now so I guess I shall talk more the next time :D for now, I'm debating if I should watch my Running Man Ep 17 (heard that this one is quite funny) or go to sleep !
P.S: I'm quite :( the fact that the drama Mary Stayed Out All Night only releases 2 episodes per week. HOW LONG MORE SHOULD I WAIT?! ROAR!
P.P.S: I think I should go and sleep. Usually if I watched a movie, I normally will talk a lot about it but as you can see this time round, I simply mentioned a litte. Guess I'm really sleepy. But to be frank, the movie deserves 3/5 stars. Maybe because I'm getting old already and the fairytale-disney-formula doesn't really impress me compared to when I was a young girl. The dreams +inspiration talk and all felt unrealistic and almost unattainble as I grew older with the years. Maybe that's why Disney films dont really connect to me the way they do 12 years ago.
It's impossible to maintain a child-like mentality as the years go by. We can only hope to preserve the feelings we once felt but indeed, its difficult to feel it again.