entertainment
Friday, June 26, 2009 @ 6/26/2009 02:30:00 PM
This is going to be a rather long post. Had a rather shitty day today after my Amaths paper, I never felt angrier than ever at my own stupidity. But I would like to sent my condolences first to none other than the KING OF POP. ( BTW the first part would be mainly on him, so skipped if you don't want to hear about him)it) Michael Jackson had just been announced dead today and obviously, I felt tremendously shocked and upset. Heard it over the radio when coming to school and I knew it was going to be a bad start... ROAR.
( One of his best selling album, Thriller)


Before the Jacko turned slightly Wacko ( with his bleaching of skin, nose surgery and court cases) I must admit I did listen and like a few of his songs.( LIKE WHO HASN'T, Beat It AND Thriller was crazily addictive !) After all the moonwalk is something I really really, wanted to learn when I attended dance lessons last 2 years ago. He was iconic, but sadly left alittle too soon. Unlike other singers, Michael Jackson was not really my type so I won't totally know all his songs but he did made an IMPACT ( and plenty of money) in the musical world so definitely earning my respect :D.

I think the fact that was his life was rather (how should I put it) complicated to begin with. Compared to those wanna-be, his childhood and heavily scrutinised life was fitting for the entertainment industry. It was like he was MEANT to do something BIG.
( Talk about defying gravity)
Check list :
1. Childhood abuse ( check!)
2. Raw real talent ( check!)
3. Rags to riches story ( check ! )
4. Cool slick striking dance move ( check!)
5. Theme park of his own ( check!)
6. Controversial issues more than 5 ( check!)
7. Unique face features ( DUH! check!)

In the end, MJ despite all the money earned, well, is still human. Death caught up with him and he just cant "beat it". To me, the only time I really see him as a sensational singer was when he's up on stage, that when I think he felt truly alive.

RIP MJ ! (Look at this astonishing MV from his music.. Quite intriguing as the gansta start dancin) Go : http://www.youtube.com/watch?v=ZkGOiS75Lwk&feature=related I cant put it up here due to restrictions.
On a happier note, there are some movies up looking forward to! The first is HARRY POTTER AND THE HALF BLOOD PRINCE!!!!! ( P.s I cant find any nice move poster on it yet so no pictures.)
Ever since the series of books ended I've have bee non stop reading and re reading , re re reading again and again and again ( get the picture?) SO OF COURSE I WANNA GO WATCH THE FILM not as good as the book but no other choice is there?
Also, Alice in Wonderland is about to be made in film. Tim Burton ( the guy who brought us Charlie and Chocolate Factory and Corpse Bride ) is gonna direct it ! And guess who's acting JOHNNY DEPP !! FWAH I miss his Captain Jack Sparrow days!!! Savvy?
Finally, I want to watch UP. Disney Pixar film, call me childish but I think its quite worth watching!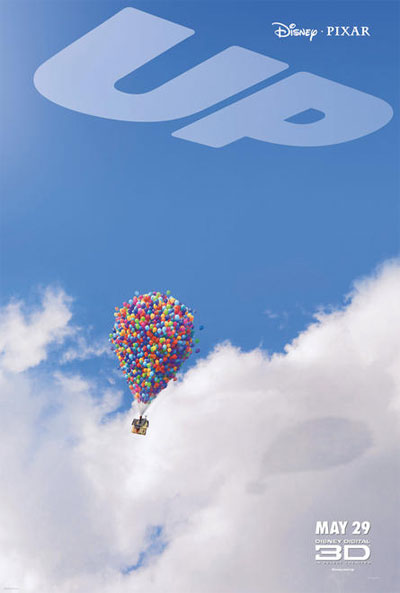 And there it goes.